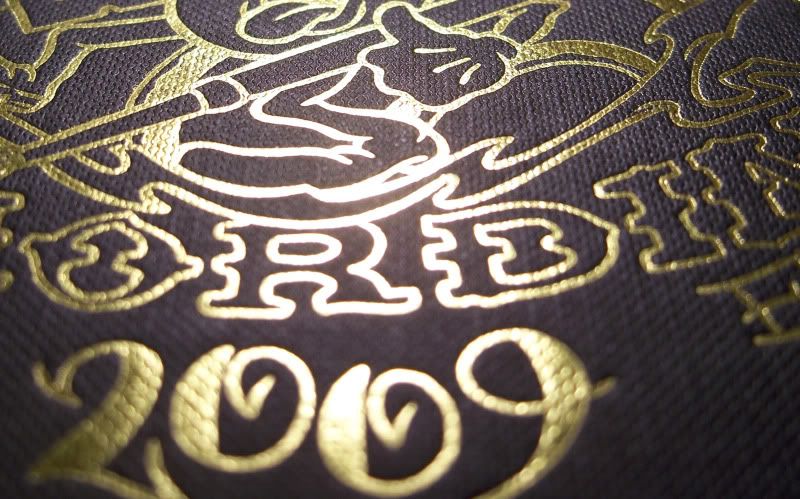 i know I'm a little late on posting this but better late than never.
its been a long time coming but its finally here!!!(published by
gentelmens tattoo flash
) the unplugged II book. if you were lucky enough to have been at the original exhibition at the end of 2009 you will know just how amazing the content of this book is, the exhibition featured over 100 artists it really is a who's who's of contemporary tattooing, included, Uncle Allan, mark ford, Eckel, Chad Koeplinger, bob done, claudia de sabe, Kore Flatmo, Dave Fox, matt difa, and many more.
the book also features tattoos from each artist. and if you know me you know how much a love a well presented project and this book is pretty its Hardback with gold foil print cover. even if you not really into the tattoo thing its a great art book